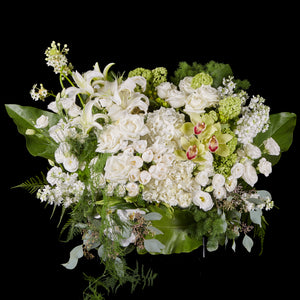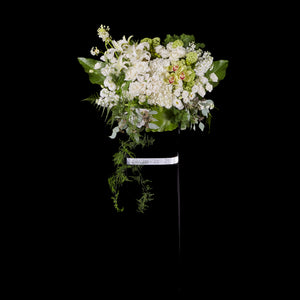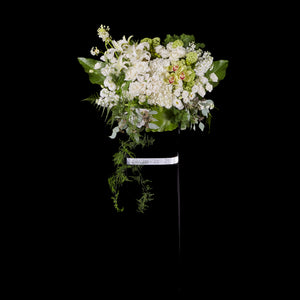 Pom pom
Description
A virtuous symphony of angelic white blooms- white lilies, roses, hydrangeas and tulips, evoke loving sentiments.
Dimension 
Classic (Approx. H180cm x W60cm) 
Premium (Approx. 190cm x W80cm) 
Deliveries 
Same-day deliveries may be placed before 12.00pm by calling +65 6538 7227. Next-day deliveries may be placed online before 2.00pm.
Note:
The image shown here represents a premium arrangement size. If a flower or foliage pictured here is unavailable for any reason, please note that we will substitute this for one of the same or higher monetary value and in a similar style and colour. Please note as with all-natural products there may be slight variations in colour. If you have specific requirements for your arrangement, please call us at +65 6538 7227 and let us know.